Are you looking for commercial refrigerator maintenance in Townsend, MT? The company that you hire is an important decision. You want someone trustworthy and good at their job. You can rest assured that Market Equipment will treat you right and get your unit back into working condition.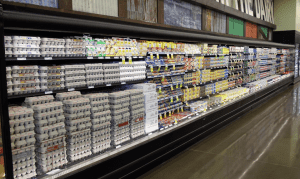 Who Uses Commercial Refrigerators?
Commercial refrigerators are designed to hold large quantities of food-related items and drinks. The design of them is different than residential ones as well. They are particularly beneficial to businesses that serve large amounts of people's food. Companies that use these units can vary from:
Hotels

Restaurants

Grocery Stores

Gas Stations

School Cafeterias

And More
Places that order food in bulk will need a commercial refrigerator to store the items in. There is more shelving in commercial units than in other ones. The average lifespan of a commercial refrigerator is roughly ten years. Proper and prompt maintenance being done can help you to reach this lifespan. 
Services With Market Equipment
Maintenance is a crucial part of taking care of your refrigeration unit. It is vital for the safety of employees and customers that the unit is running properly. The last thing you want is someone falling ill due to food not being stored at proper temperatures. 
You can avoid major breaks from occurring by scheduling routine maintenance to be done once a year or more if needed. The problem can be caught at a much more manageable point. This doesn't mean that you will always catch it like this. But, your chances are better when you have regular maintenance done. 
Call Today
If your commercial refrigerator needs services at your Townsend, MT, business, call Market Equipment today. Our office is located in Spokane, WA, and we work in the surrounding areas such as Missoula and Great Falls. Call today for more information or to schedule a service call.