Do you have a business in Great Falls, MT, and need commercial refrigerator maintenance? Maintenance is something that will be needed from time to time. Whether it is preventative maintenance services or required for a problem occurring, when you call Market Equipment, you will be getting a trustworthy company to assist you with your needs. Our team repairs and installs commercial refrigerators for many businesses.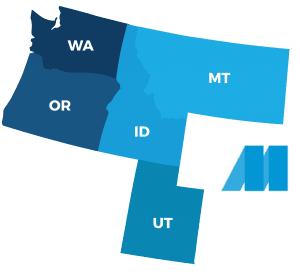 What Is A Commercial Refrigerator?
A commercial refrigerator is quite different from a residential refrigerator. Not only is the commercial refrigeration equipment larger, but there are also many other differences as well. They are much larger in general and in the way that they store and operate. The compressor is much larger, and there isn't as much insulation as a residential refrigerator has. 
Commercial refrigeration units are designed for mass storage and production of edible items. It is so that enough food and drinks can be stored to run their business. Some of the most common businesses that have a commercial unit are:
Hotels

Restaurants

Gas Stations

Grocery Stores
Market Equipment Services
Market Equipment is a well-known and trusted business in the Spokane area. We want our customers to fully believe in the services that we provide to them. The reputation that we hold is very important to us. We offer many refrigeration repair services, and our staff installs commercial refrigeration equipment.
No one wants to deal with a broken refrigerator, but we can't always stop the problems from happening. Routine maintenance is one way to prevent significant breaks from occurring. When we perform this service, we can catch the issue before it escalates. It is recommended to have your commercial refrigeration units maintained at least once a year, or more if needed. This is called preventative maintenance services and helps you stay ahead of the problems that can occur, such as any refrigerator repair issues.
Give Us A Call
To inquire about our commercial refrigerator maintenance services, in Great Falls, MT, call Market Equipment today. We would love to help you with any problems you are having with your unit. Our business is located in Spokane, WA, and we work in the surrounding communities, such as Black Eagle and Great Falls, MT. It is our pleasure to help you in any way that we can.