Are you looking for a reputable commercial refrigerator repairman in Missoula? Look no further; Market Equipment can help. Our team is experienced and knowledgeable to know what to look for in your unit. We know the toll a broken refrigerator can take on your business, we will do our best to get you taken care of promptly.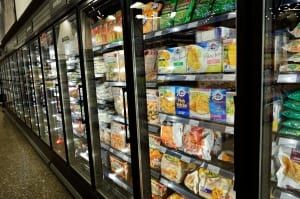 Market Equipment Commercial Refrigerator Repair
It is difficult to put your trust in a company that you have never used before. You want someone who is professional and will provide you with high-quality services. Market Equipment will do that for you. 
When your refrigerator unit is expressing problems, the more promptly you call someone to look at it, the better. Neglecting to do so will result in the problem escalating and costing you more money. Food is at risk for spoiling and causing health problems for people. By calling us, you can avoid the situation getting worse and get it resolved. 
Our Company Provides Services In Missoula
Missoula is a fantastic city in Montana that resides in Missoula County. It is on the western side, lying along the Clark Fork River. There are spectacular views of five different mountains in this community. This city is known as the "hub of five valleys." 
The city is relatively large, with around 75,500 residents. Geographically, Missoula is located approximately 45 miles from Idaho. Market Equipment is located in Townsend, MT, and provides services to many of the surrounding communities. 

Call Market Equipment Today For Help
If you need commercial refrigerator repairs, call Market Equipment today. Don't put off troubles with your appliances. It can only lead to more significant problems down the road. We can help you get your refrigerator back in good working order. We look forward to hearing from you.