Do you own a business that needs commercial refrigeration repair in the Black Eagle, MT area? When you need repairs, maintenance, or emergency services performed on your unit, Market Equipment can help you. We are a highly recommended and reputable company that can help. Our team is focused on helping you and making sure that you are happy with the customer service that you receive. 
Services From Market Equipment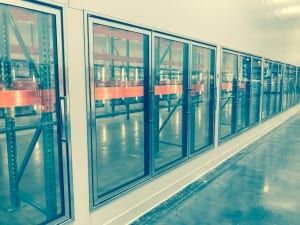 Repairs are needed from time to time on your commercial refrigerators. Sometimes pieces break, systems don't run correctly, or other problems occur. You can't always time when these problems arise. That is why Market Equipment offers 24/7 emergency services for times like that. 
It is recommended that you perform repairs as they are needed to avoid the problem becoming more severe. We also can get you scheduled to have preventative maintenance done once or twice a year. To help ensure that your unit is always in good working order. 
If You Are in Black Eagle, MT
Black Eagle is a small community with less than 1,000 people who reside there. It is located right outside of Great Falls in Cascade County. Even being small in size, Black Eagle, MT, has a lot to offer to the community. 
You can enjoy all kinds of outdoor areas and take in the beauty of nature. Some popular places to visit are Giant Springs, Black Eagle Dam, and Giant Springs State Park. Market Equipment is always happy to answer services and repair calls in this great town.
Call Market Equipment Now
Don't wait to get the repairs that you need for your commercial refrigerator. Call Market Equipment today to schedule an appointment for us to come out to your business. Our team of technicians is skilled and trained to give you the best possible service that we can. We look forward to working with you soon.