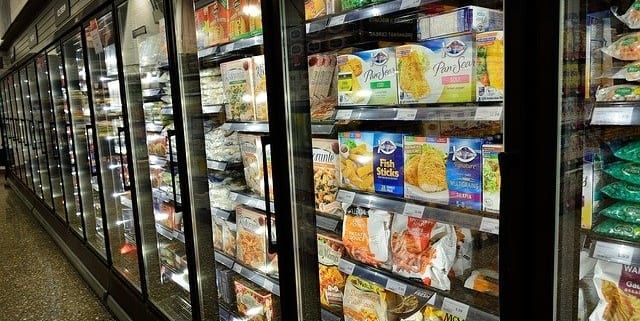 Market Equipment offers Building Management Systems and Controls for local Northwestern states including Oregon, Idaho, Washington, and Montanna. We strive to not only provide local businesses these systems but regularly maintain them as well. We are happy to provide services with the following companies.
Danfoss has been around since 1933 and continues to provide power solutions, cooling services, heating services, and silicon power to companies around the world. Their food and beverage services provide businesses with energy-efficient solutions to reduce waste and energy costs.
The company has nearly 30,000 employees and operates in more than 100 countries. Their services help businesses around the world be as energy-efficient as possible and we're here to help your company install and maintain these systems. 
Honeywell has been at the forefront of innovation for more than 100 years. They work in the aerospace industry, the heating and cooling industry, the building technologies industry, and the safety and productivity industry. Their goal is to use their technologies to improve the efficiency of products and processes. 
Honeywell's services will help businesses run a leaner operation that reduces downtime and improves performance, saving you both time and money. Many grocery stores and restaurants in the Washington area use Honeywell services for their heating and cooling needs. We offer installation services and maintenance services to ensure your Honeywell system is always operating at 100%. 
Carel is one of the leaders in control technology for HVAC and refrigeration. They strive to work toward saving energy and solutions that work in that direction. The company designs manufactures and distributes control and humidification solutions for the residential, industrial, and commercial segments in the HVAC market. 
These services help businesses optimize their daily activities, statistics, alerts, and standard reports to help achieve their service, energy, and marketing goals. Carel systems are a great choice for any business owner looking to improve the efficiency of their restaurant or grocery store. 
Emerson is committed to providing innovative, high-quality services to its customers and employees. They work in the control and safety systems, electrical components and lighting, and valves, actuators, and regulators industry. They also offer residential solutions such as heating and air conditioning, refrigeration, and home products. 
Emerson's solutions are designed to give businesses long-term solutions by providing high-quality services as well as building trusting and lasting relationships with their customers. If you have struggled to make your business more energy-efficient, and Emerson system may be the choice for you. We can install Emerson products and ensure that they live a long and healthy life in your business. 
Market Equipment Helps Your Company Become More Efficient
Market Equipment installs BMS and controls from some of the top companies in the word in restaurants, grocery stores, and other businesses in the Washington area. We also offer maintenance services to ensure your systems are always functioning properly. Here are some of the other services we offer:
Preventive maintenance

24/7 Emergency repair service

Bid-Specification

HVAC Services

Design-build services

And more
Find out how Market Equipment can help make your business more efficient. Give us a call today to find out how we can help you.