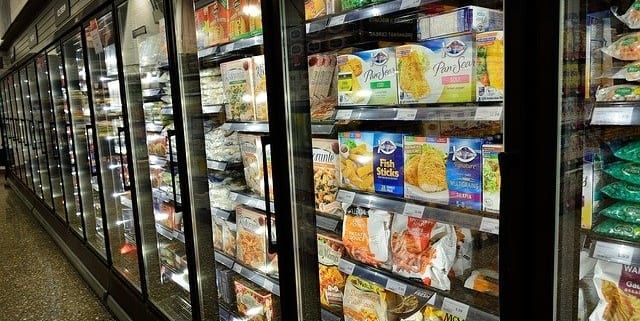 Commercial Refrigeration Repair and Service in Yakima, WA
Have you been searching for commercial refrigeration repair near me? Market Equipment is happy to announce we are offering our commercial refrigeration repair service and maintenance in Yakima, WA. As of March 2018, our team is handling the management for several of our important customers. 
We are proud to offer our commercial refrigerator and freezer repair services and maintenance to: 
1. Yoke's Fresh Market
Yoke's Fresh Market has been around since 1946 and has always been passionate about keeping its customer's needs as a top priority. Today, the company is managed by John Bole who continues to lead the charge in developing innovative ways to serve their customers. 
One of the ways that we are helping them is to provide ongoing preventative maintenance services to their refrigeration equipment. Yoke's is committed to offering fresh food to its shoppers. In addition, they provide on-line shopping and same-day pickup, and it's more important than ever that their market equipment is up to speed. 
2. Fred Meyers
Fred Meyers has been serving its customers since 1931 and prides itself on being one of the first grocery stores to create a one-stop-shopping experience. They combined grocery, drugstore, bank, jewelry, and much more into their stores to provide customers great service.
As leaders in the industry, they have continued to stay on top of their customers' needs by providing them top-quality food. One of the ways Market Equipment has been able to help them is by providing our expertise in the grocery industry. We can assist companies with the deli, bakery, frozen, and fresh sections. 
3. Rosauers
Rosauers was founded in 1934 by M. Merton Rosauer in Spokane, WA. There are 22 stores across Spokane, WA and surrounding areas that offer fresh produce, meats, bakery items, floral bouquets, and more. They pride themselves in offering high-quality products and the best selection of wine to all of their shoppers. 
We are happy to help Rosauers provide their customers with the best shopping experience by keeping their commercial refrigerators maintained.
4. Leprekon
We're proud to help out a new grocer in the Tri-Cities area. Leprekon's owners are excited to open a new location near Prosser. Their new store will have produce, bakery, deli, pharmacy, and meat shop. Our team is happy to help them install their refrigeration equipment and make the project a success. 
Here at Market Equipment, we're always happy to help out local grocery stores and larger brands to serve the community. Once Leprekon is up and running, we'll be handling their ongoing maintenance to make sure they are able to meet their customers' needs. 
Call Today For Commercial Refrigeration Services
If you are a grocery store that needs a representative to help you purchase new equipment and maintain the refrigerators you already have, call Market Equipment today. Moreover, if you've been searching the web for commercial refrigeration repair near me, you can stop searching! Our representatives will provide you a manager that will make sure you can keep your fresh foods fresh as well as stock your deli county and bakery with much-needed equipment. Call now so we can get started on your requests.