Do you run a bakery and need help with installations? Market Equipment is a reputable company in Montana for bakery installations and maintenance. We would love to help you with your bakery. Our team is highly trained and professional in all the services we perform for you. 
Bakery Equipment Installation Services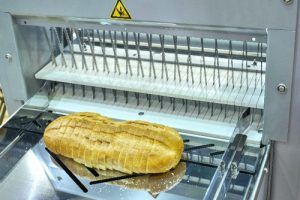 If you have been looking around for the best company to provide you with installation services, Market Equipment is it. The safety and effectiveness in the running of your business are essential. Our team will ensure that your appliances are running correctly and effectively when we are finished. 
Some of the many appliances that our company can install in your bakery are:
Bread Slicer and Blades

Ovens and Warmers

Fryers and Doughnuts Glazers

Sink Sprayers and Proofers

Caster and Wheels

Mixers and More
Montana Is a Great Area
Montana is a state located in the western region, and the state's capital is Helena. There are many great sites to see, from the Rocky Mountains and Glacier National Park to The Great Plains. The population is over one million residents, and many people are fond of outdoor activities. 
There are many opportunities for hiking, skiing, and more. If you live in Montana and need installation services for your bakery, we would love to help you. We serve many areas in Montana. 
Commonly Asked Questions
We would love to talk with you about our services and everything there is to know about them. Don't hesitate to call us about your concerns. Here are a couple of questions that some people have asked us most often. 
So I Need Maintenance On My Appliances?
Yes. The best advice you can ever have for your appliances is to maintain them routinely. After installation, your appliances are ready to use, but you will need routine maintenance to keep them in great working order. 
What Is The Most Important Appliance In A Bakery?
There are many must-have appliances in a bakery. There are two that are used most often: the mixer and the oven. While there are still many more items needed in a bakery, these two are probably used the most. 
Is Installation Services Expensive?
The most important thing that you can do for your bakery is ensure that all of the appliances are running optimally and safely. You should hire professionals to perform these services for you to do that. The costs of installation can be discussed with one of our employees. Call today to get more information. 
We Can Help You
Call Market Equipment for the professional bakery installation services you are looking for. We can answer any additional questions you have or address your concerns. Our team is highly recommended in Montana, and we would love to help the surrounding areas such as Utah and others.